Aine Chic Antique Lilac Deep Plate
You will experience love at first sight when you see these beautiful Aine Chic Antique Lilac pieces with rustic touch glazing. They're brand new but designed with antique nostalgic feeling. This charming tableware set was inspired by the atmosphere and objects found at French flea markets.
This Deep Plate has a diameter of 19.5cm, it is great for serving soup, salad, spaghetti and etc. The wavy edge and the playful embellishments along the border of the plate are so distinctive, they can be used during everyday life, as well as on special occasions. Check out other items of this Aine Chic Antique Tableware collection.
Note: actual colours may vary slightly due to lighting.
Material: Porcelain
Measurement - approximately 19.5cm and 5cm depth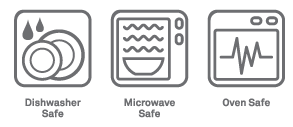 ---